Our services embody the corporal works of Mercy: to feed the hungry, give drink to the thirsty, shelter the homeless, clothe the naked, visit the sick, visit the imprisoned, bury the dead. Many programs and services are run in collaboration with staff and volunteers to strengthen the connection between our guests and the community at large. For more information on program hours and services, contact info@sacloaves.org.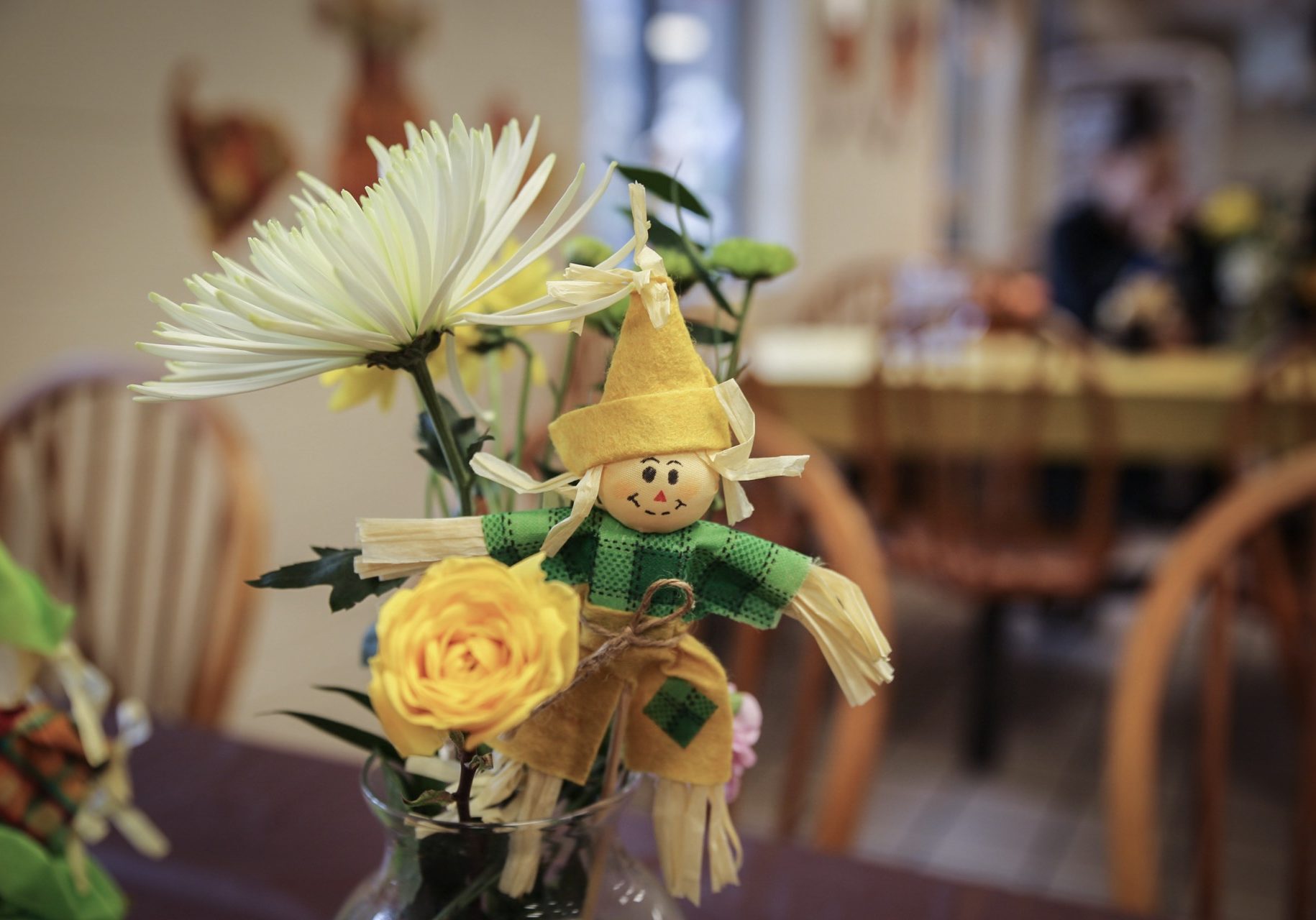 One of the first programs created, the Dining Room serves a warm and nutritious meal for up to 800 adults daily. Guests receive a midday meal 364 days a year excluding Thanksgiving. Over 1,000 volunteers including church groups, company employee groups, service clubs and individuals alike, help serve meals annually. For many of our guests, this may be the only meal they receive for the day. There is also a separate breakfast dining room space for families, adjacent to the main dining room offered through the Maryhouse program. (Phone: 916-637-2450). 
Program hours: Monday-Friday 11:30 am to 1 pm and Saturday and Sunday 11am to 12:30 pm.
A central hub of the campus, Friendship Park is a safe, open park space that offers socialization and a place of respite for all adult guests. It is also the main entry program for men to receive survival services and hygiene care. Guests gather daily in the park for breakfast and coffee, clean and well-stocked restrooms, a hot shower or load of laundry, survival supplies such as sleeping bags or hygiene items, haircut vouchers, and more. All adult guests have access to on-site partner resources, art making/wellness and creative workshops facilitated by local artists. It is also a space to escape the elements for some rest in our gazebos – which offer misters in the summer and heaters in the winter. (Phone: 916-443-7378)
Park Services
Wash House for men: offers restrooms, showers, clothing, and laundry services
On-campus resources: Sacramento Self Help Housing, offers low barrier housing counseling on Fridays from 8-12pm. Guest advocacy provides one-on-one support on filling out identification forms, making appointments, and connecting guests with external resources. 

Memorial Wall: Often displaced from family and friends, our guests who have passed away are remembered through public memorial services where their names are read aloud and etched into the stone walls that hug the core of the park, never to be forgotten. 

Side-By-Side is a ministry of spiritual companions of trained listeners who are simply present with our homeless guests. The ministry meets in Friendship Park on Monday through Friday, from 8:00-9:30am. 

Community Sponsored Breakfast Program: Completely resourced from public groups, 10 or more people pool together their financial resources, time, and passion to serve breakfast in the park. Each group shops, buys, preps, and serves something as basic as a sandwich, fruit, cheese stick and hardboiled egg to over 200 guests each day of the week. Corporate groups, religious congregations, students, friends and families all offer their time towards this important program. With adult supervision children of all ages are welcome and encouraged to participate. If you are interested in participating, please contact Bruce Bruley, Breakfast Coordinator, at

bruce@sacloaves.org

.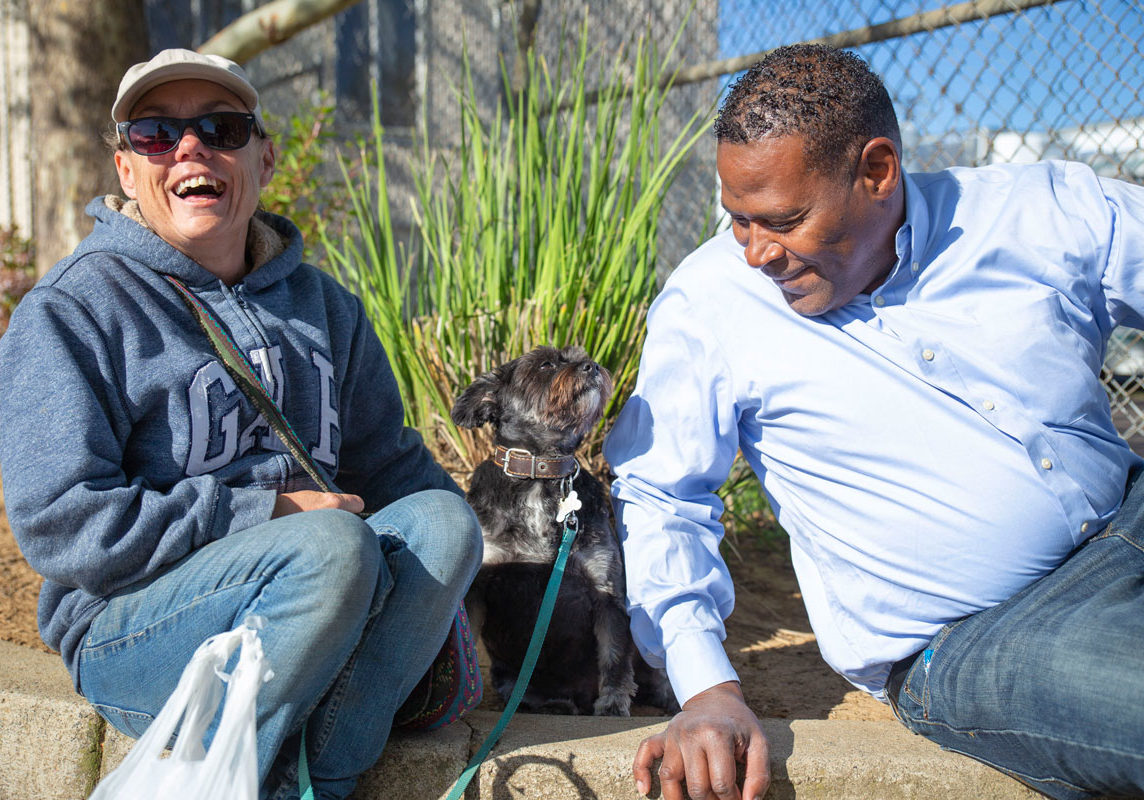 Anneke's Haven is a kennel service for the pets of Loaves & Fishes' guests. The kennel is open seven days a week. Animals with current shot records who are spayed or neutered can enjoy their own meals and a comfortable place to rest while their humans access the fifteen other programs offered at Loaves. Guests can pick up pet food at the twice-monthly pet food giveaways.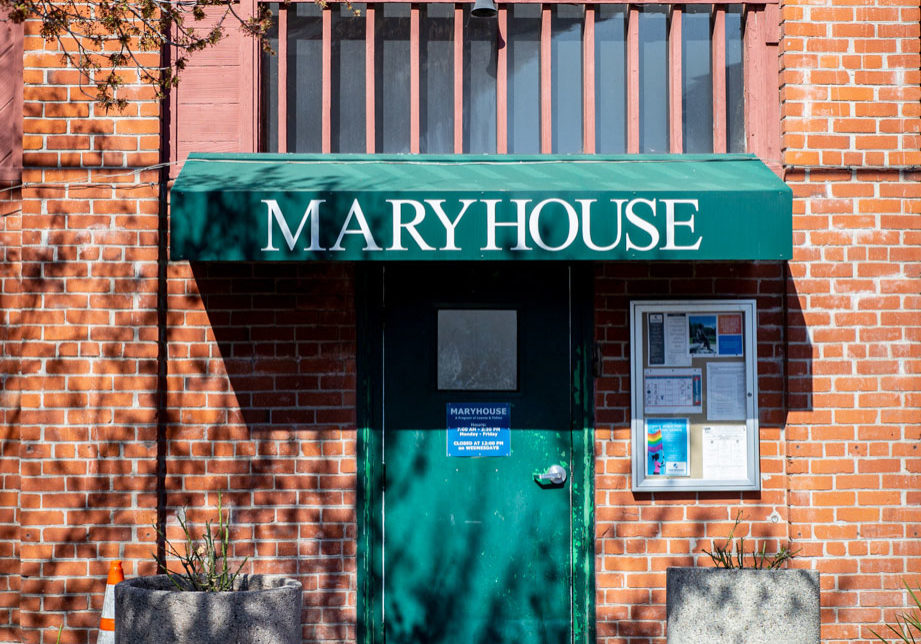 Maryhouse is a daytime, no barrier, drop-in center for women and families experiencing homelessness. The program provides morning coffee, essential supplies, and hygiene care to women. Services for women include warm showers, clothing, diapers, menstrual/incontinence supplies and personalized resource counseling to thousands of vulnerable people every year.
A fierce team of compassionate staff endeavor to combat systemic poverty and marginalization by offering a safe space where guests receive support, celebrate triumphs and feel worthy. (Phone: 916-446-4961)
Maryhouse Services:
Coffee Service: Coffee and condiments served to guests from 7 AM - 9 AM.
Survival Supplies: Guests may come to our Front Door to receive survival supplies (blankets, personal hygiene, shoes, etc.), diapers & menstrual/incontinence supplies from 7 AM - 2 PM.
Intakes: Personalized resource counseling for guests is available from  7 AM - 11 AM. We complete a short, guest driven intake which assists staff in connecting guests to viable community resources. While we do not provide shelter, we can provide resource information and assist guests with getting on waiting lists.
Showers: Offered from  7 AM - 10:30 AM  we have clean restrooms, private showers & space to get ready for the day. Clothing is provided on an emergency basis, depending on availability.
***Full service breakfast and laundry services are on on hold until COVID restrictions are lifted, guests may receive a to go breakfast in Friendship Park.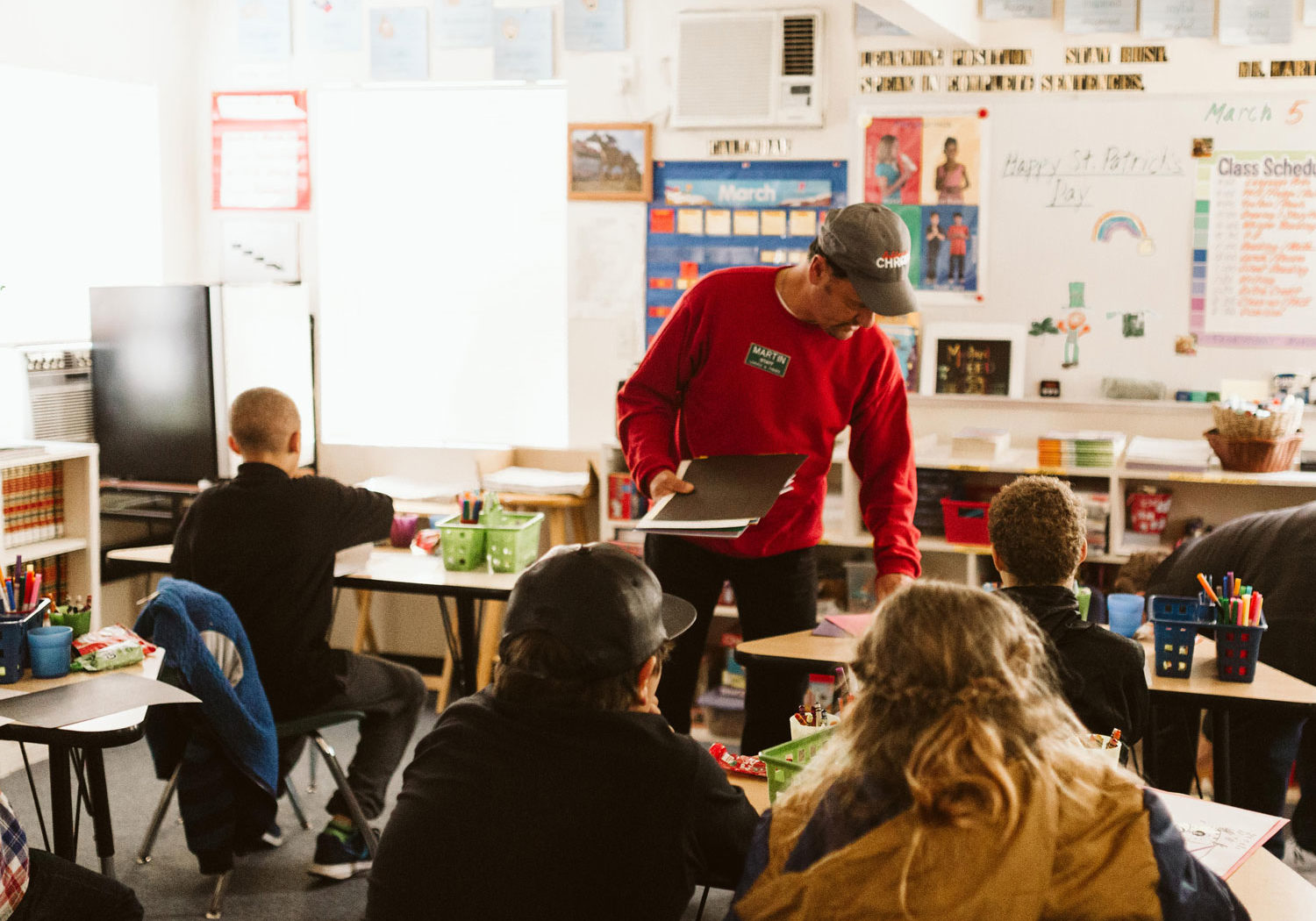 An Emergency School, Mustard Seed provides a Montessori style quality education for children ages 3 to 15 in a safe, structured, and nurturing environment, while their families seek stable and permanent living situations. Students receive healthy weekday meals (breakfasts, snacks, and lunches), new backpacks filled with school supplies, clothes, survival supplies, counseling, health screenings, and access to routine and/or urgent health care. In our years of experience and service, we understand that children not only lose physical shelter when they experience homelessness, but also basic safety, stability, and a nurturing community of caring teachers, custodial neighbors, and connections with friends. As a result, Mustard Seed School remains a place for our students to reconnect with these positive influences, and most importantly, experience a sense of true belonging. (Phone: 916-447-3626)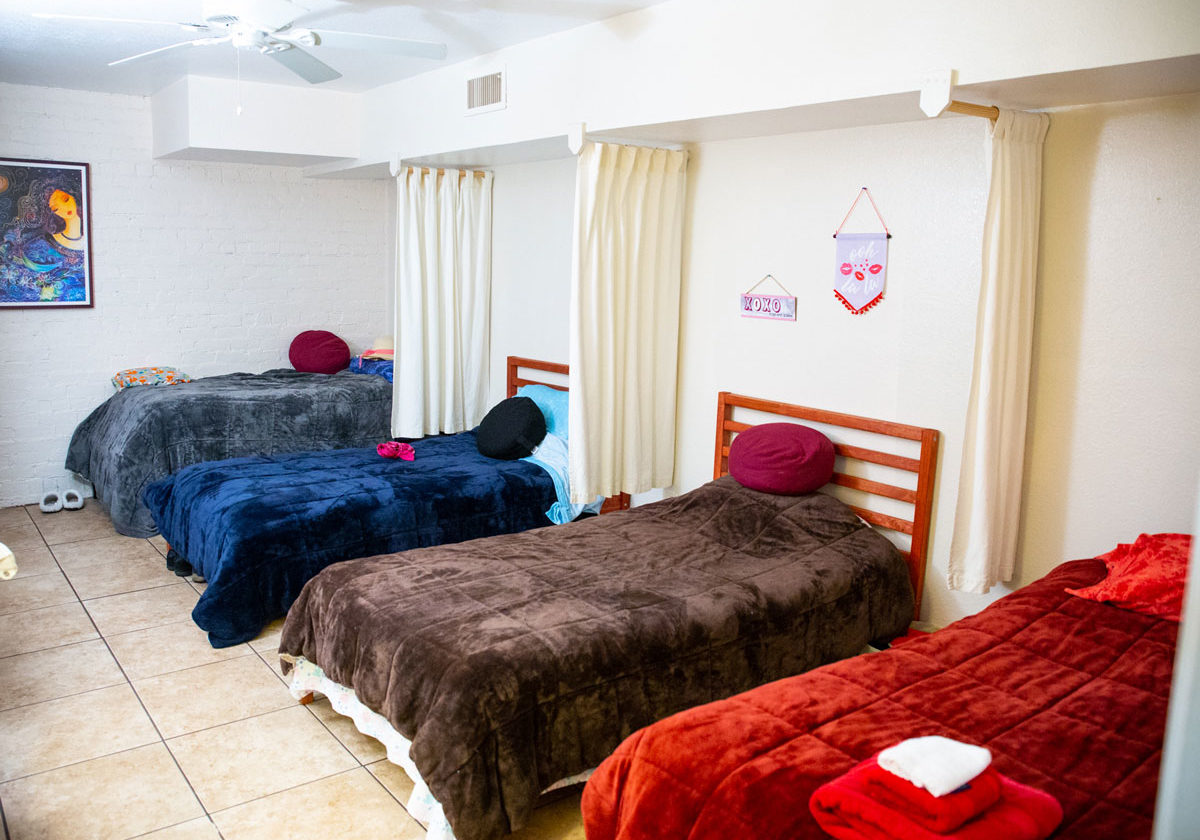 Sister Nora's Place provides long-term overnight shelter and case management for up to sixteen women who have experienced chronic homelessness, trauma, and serious mental and physical health impacts. Our ultimate goal is to help women transition into permanent housing - however, unlike many shelter structures, we do not enforce a predetermined length of stay. We treat each guest on an individual basis to provide them with a stable and nurturing living environment, along with advocating, providing guidance, and a safety net of support that they can access well after permanent housing placement. Residents have a private living space, mental and physical health evaluations, financial management assistance, support groups, and appropriate housing placement when they are ready to transition. Medication and case management is provided for all guests and they receive 24/7 supportive services, including laundry, transportation assistance, hygiene products, meditation, and life skills classes. (Phone: 916-669-7000)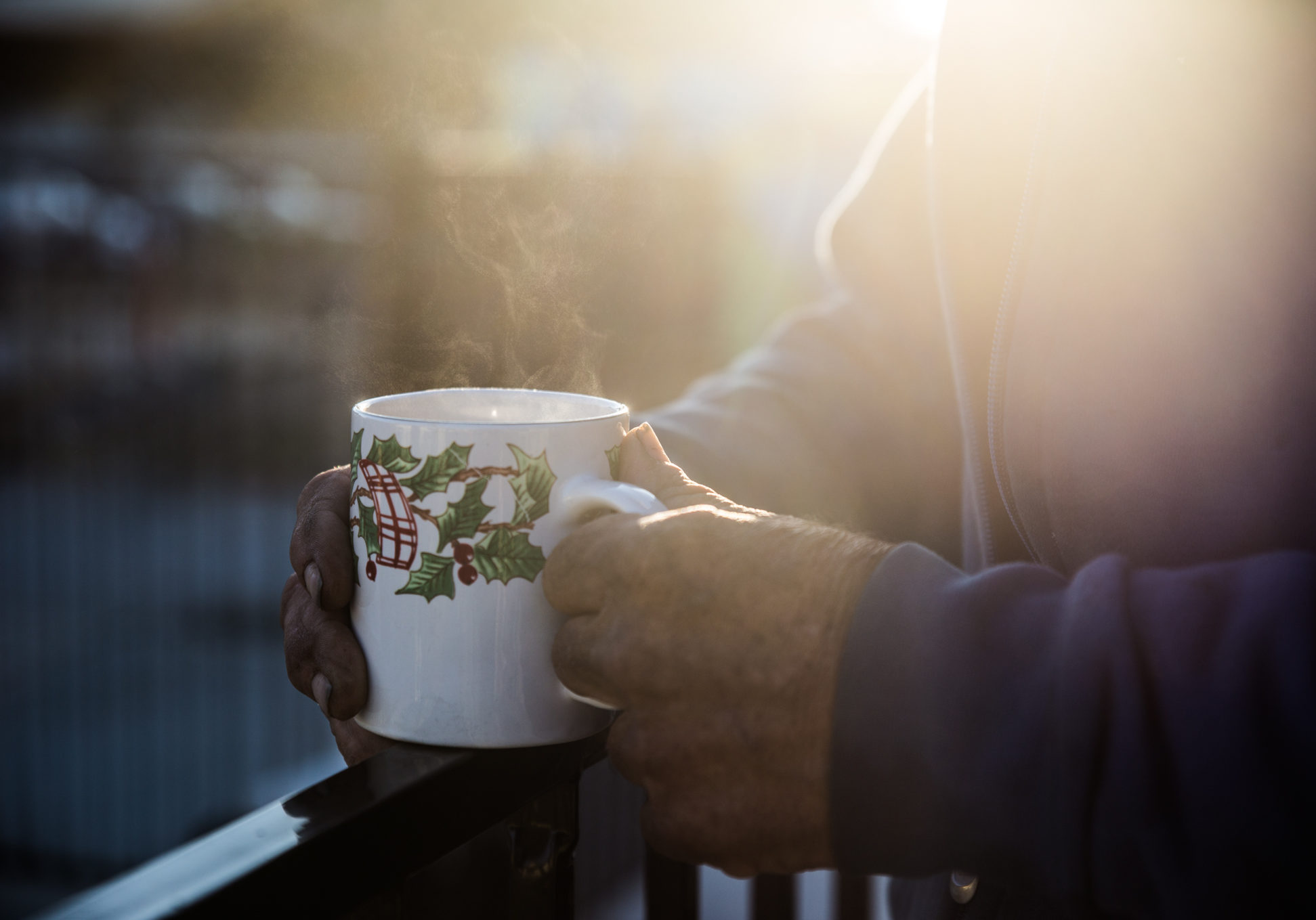 The Genesis program provides free mental health services by removing the barriers that our guests often encounter through private and government-funded agencies. Genesis implements a client-centered approach that promotes trauma-informed care and treats guests holistically rather than labeling them as a diagnosis. Our Master's level social workers and therapists are well-trained to build positive rapport, de-escalate crisis situations, and strengthen therapeutic alliances. Treatment is individualized to each guest and can include one-on-one counseling, supportive groups, on-campus crisis intervention, connections with other social service organizations, and internal referrals to other programs at Loaves & Fishes. (Phone: 916-669-1536)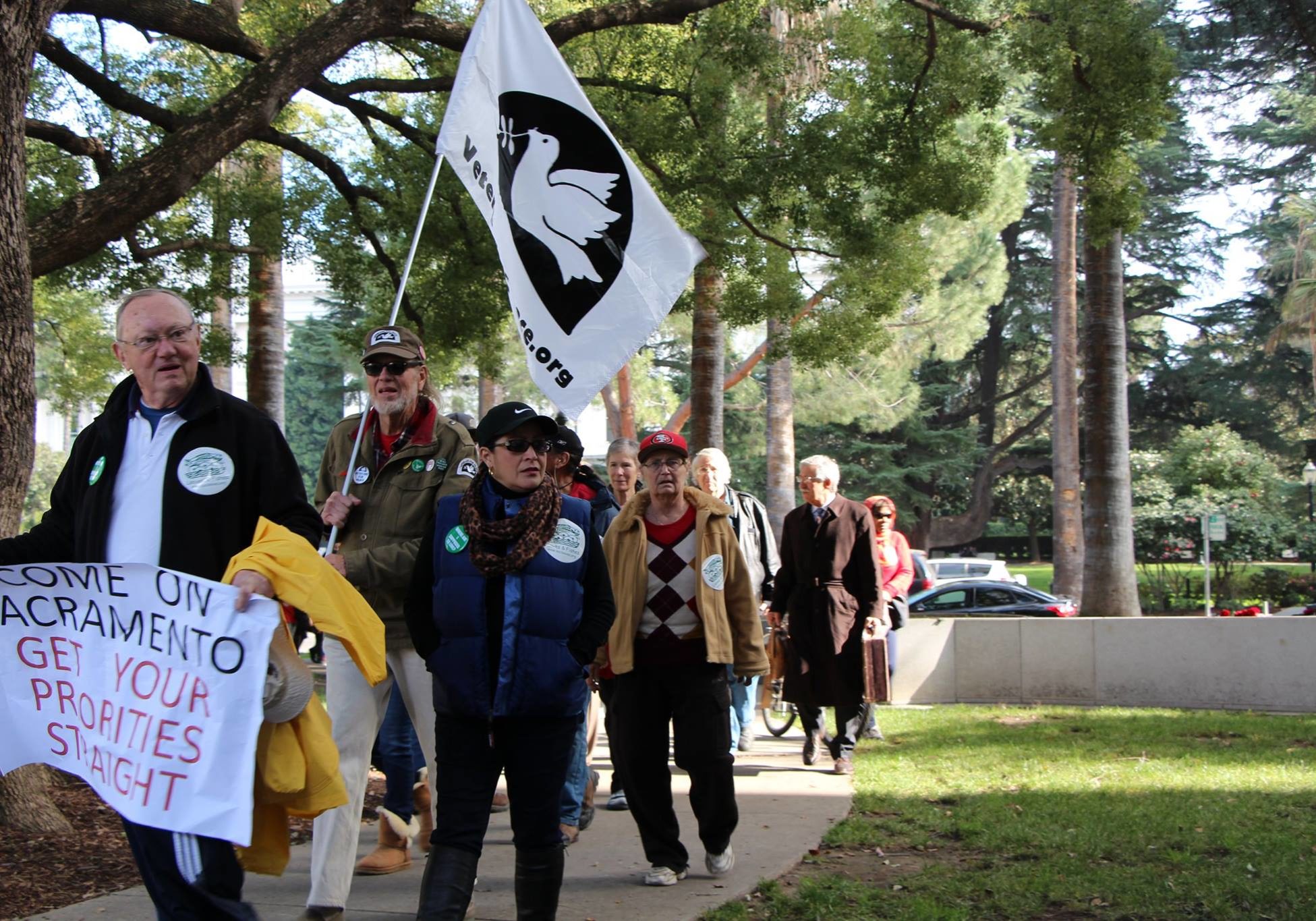 In conjunction with advocates impacted by homelessness, the goal of the Advocacy program is to organize and support efforts that uplift and empower greater access to survival resources, advocate for permanent supportive housing, and call on systems change. The program works with a realization that poverty must be addressed at the root and organizes grassroots efforts with the population most directly impacted by and in the trenches of the fight for poverty justice. (Phone: 916-446-9316)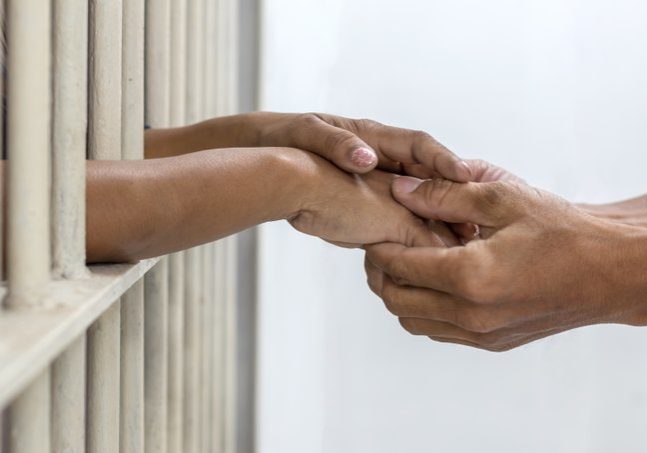 We recognize that mass incarceration disproportionately impacts people of color, the poor, and people experiencing mental health and homelessness. The Loaves & Fishes Jail Visitation Program is founded on the principle of "I was in prison, and you came to visit me" Mathew 25:36. The program offers services to those who are in need of human interaction and a listening ear. Jail visits are carried out by staff and trained volunteers at the Sacramento County's main jail. Staff routinely visit individuals in jail awaiting resolution of their cases. To carry out their mission, those who visit offer a loving, caring and nonjudgmental presence. The staff supplies basic necessities upon release from jail. (Phone: 916-447-9472)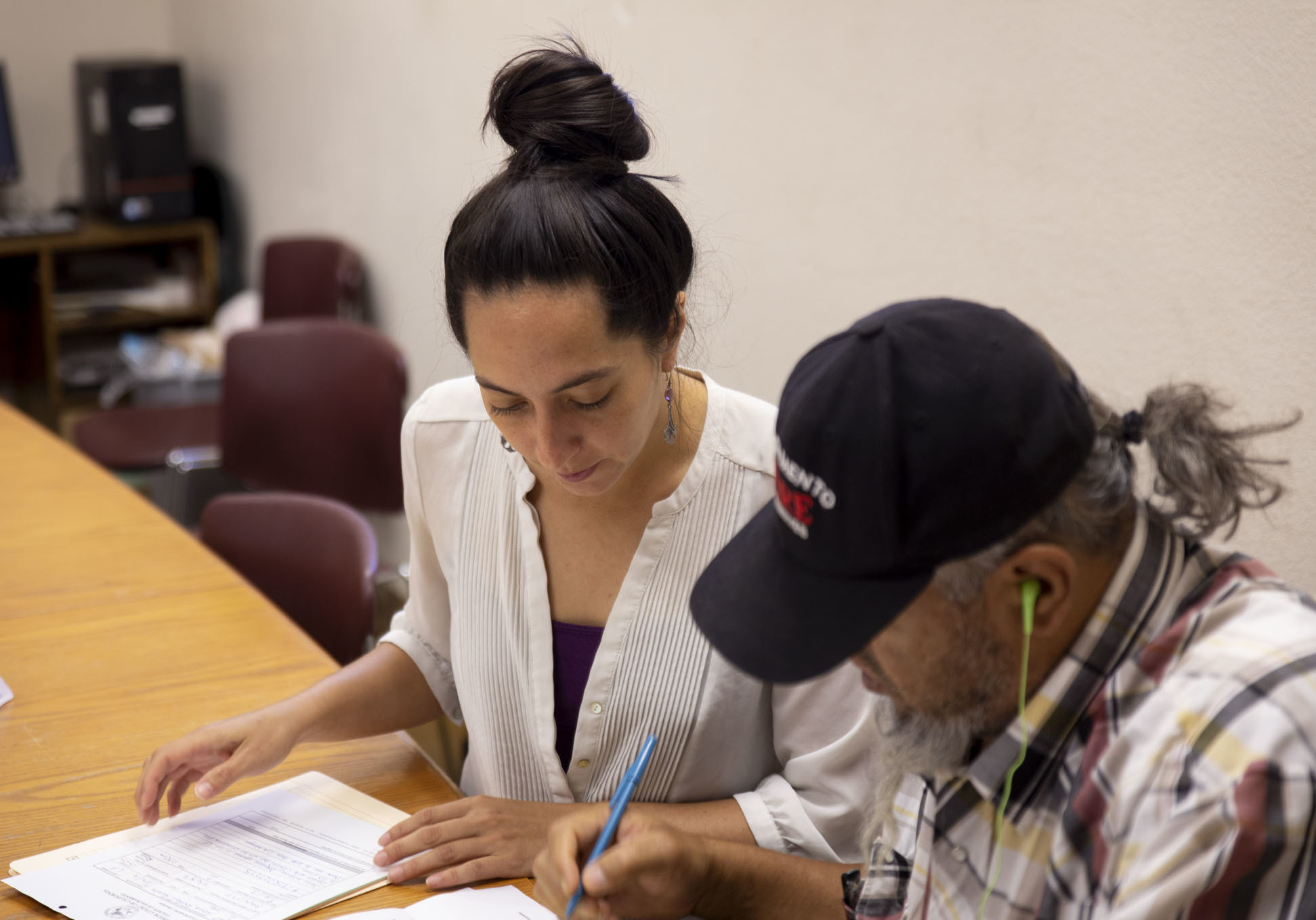 The legal clinic in partnership with the Public Defender's Office and Legal Services of Northern California (LSNC) provides free volunteer legal services to people experiencing homelessness relating to infractions and misdemeanors in Sacramento County. The Legal Clinic also provides legal advice from lawyers who volunteer their services, conducts warrant checks, and manages court-ordered community service sentences to minimize incarceration rates amongst people experiencing homelessness. (Phone: 916-446-0368)
Subscribe to our mailing list to stay connected to the latest updates and news.