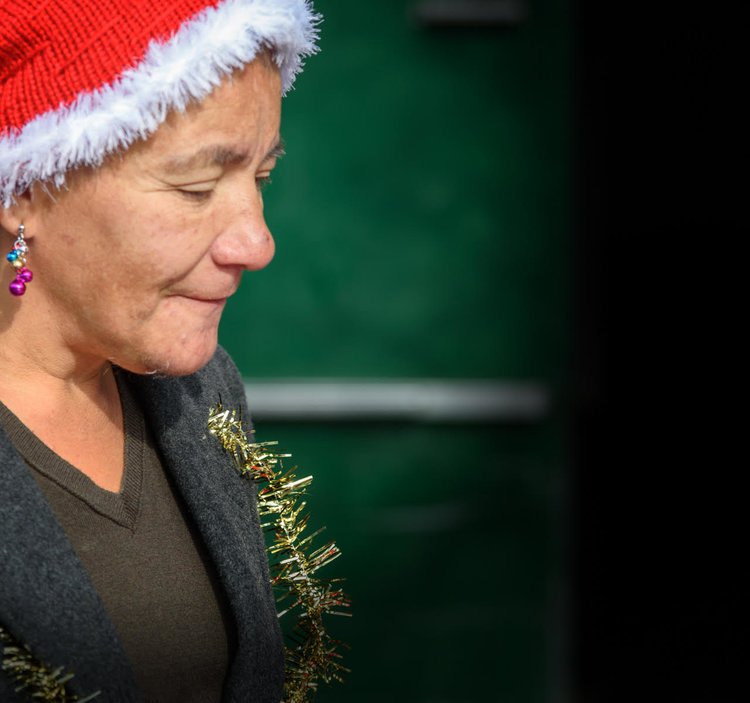 Christmas Day 2016 in black, white, and a little color
It's Christmas morning and I'm at Loaves and Fishes to photograph the holiday meal. It is really cold! There is no thermostat for adjusting the heat when you are homeless and living on the street. Many homeless are beginning to stir in nearby areas, rolling up thin sleeping bags and crawling out from makeshift shelters constructed of cardboard and plastic sheeting.
The dining room doors will soon open. A hot ham and turkey dinner is being served, Christmas stockings given to guests, and all receive warm holiday greetings from Loaves and Fishes staff and volunteers. Today, the dining room also provides shelter, a short respite from the bitter cold.
I find that black and white images of the homeless speak loudly about both conditions and needs. I also feel that in some instances images provide windows to the heart, soul and minds of those photographed.
-Gale Filter