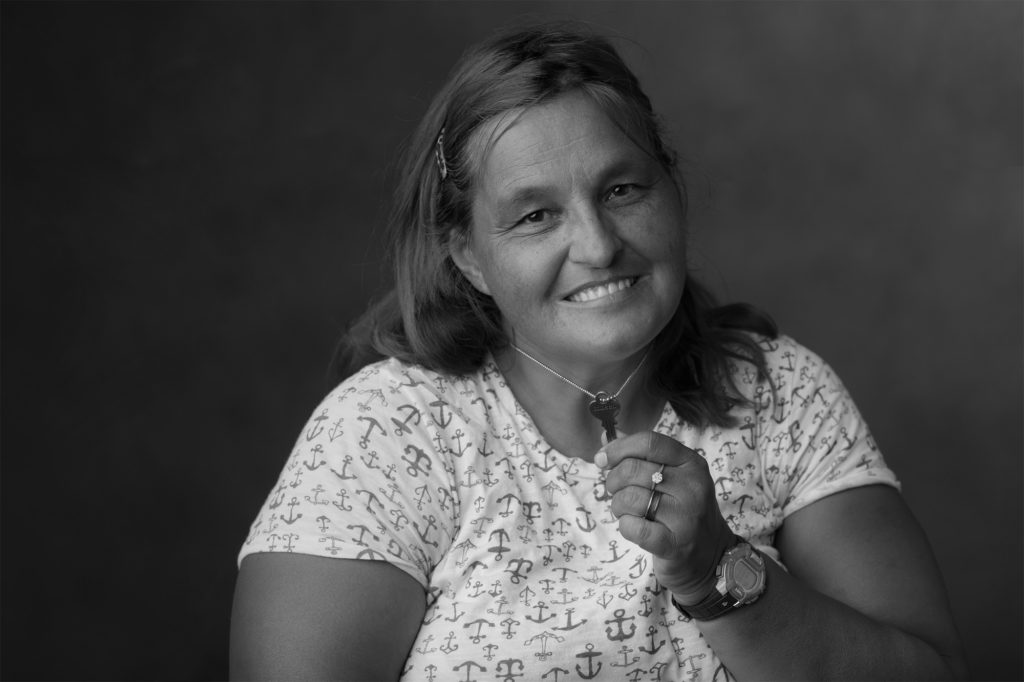 Doug Winter, a professional photographer, comes to Loaves & Fishes once a month to take beautiful portraits of our guests. When he has time, he likes to interview the subjects of his photographs to capture the story behind their eyes.
His artwork and journalism will begin appearing on our blog once a week. Doug operates his own photography studio — you can check out his work here. 
I made Leota's portrait in June 2017 at the Loaves & Fishes library. The key around her neck caught the light; the silver metal winked and touched my eye. Loeta's key reminded me of the latchkey my Mom gave me that I, too, wore around my neck to get into our house after school when I was a little kid.
I asked her, "What does the key mean to you?"
Stamped into the worn metal key Leota wore was the word "Chosen." "God has "Chosen" me and He has me here for a purpose. He has something planned for you, too, but we don't know what that is. But He knows our every step".
Leota looked down at the ground, scanning, searching for the words. She lifted her head back up, meeting my gaze, her brown eyes twinkling in the soft sunlight. "We don't know when things will happen because it's on His time. God's will, not ours, be done. To walk and have faith in Him and know He's got something planned? That's what "Chosen" means to me."