"There is no judgement, no matter what your situation is." Lucia Vega, Program Director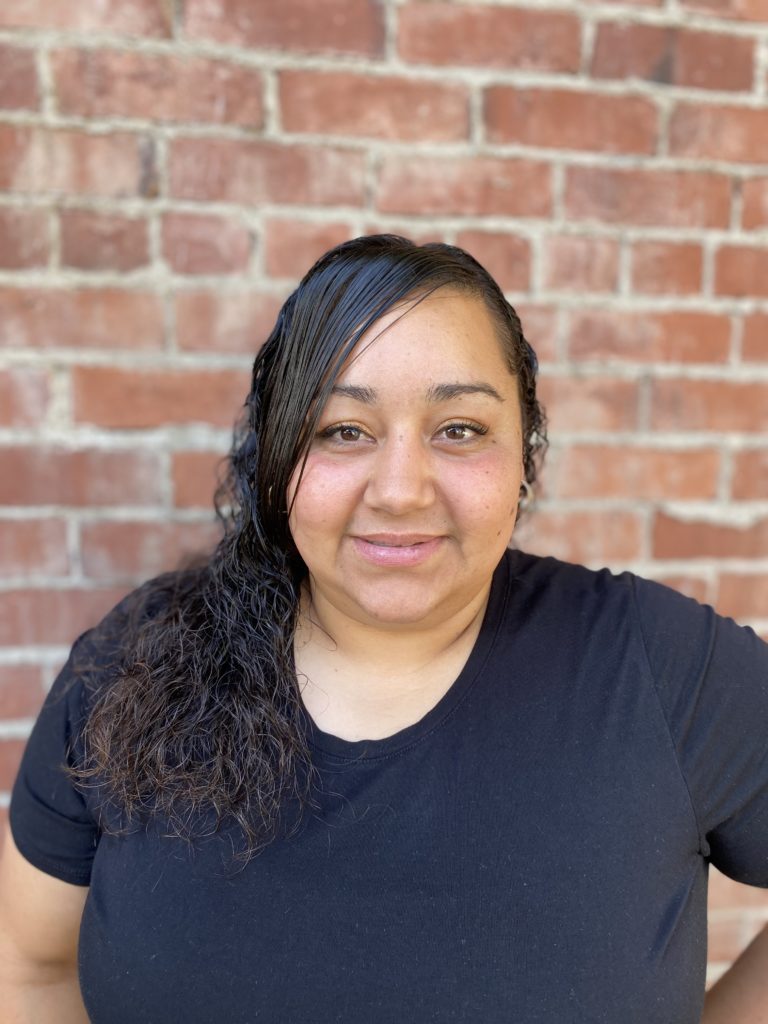 After over a decade of service at Loaves & Fishes, Casey Knittel has moved on & we welcome new Program Director, Lucia Vega! Lucia is new to her role but no stranger to Mustard Seed School; from guest to Program Director, here is a little about Lucia.
Tell us about yourself, and why working at Mustard Seed is important to you?
My name is Lucia, I have been at Mustard Seed for 8 years. Mustard Seed is important to me because now I have the privilege to serve our families the same way they served me when I was homeless. To be able to give our families unconditional support and guidance while they are enrolled with us.
What brought you to Loaves & what keeps you here?
11 years ago, my family and I were homeless. We came to Loaves looking for services and were connected to Family Promise family shelter. What keeps me here is that my heart tells me this is where I belong.
What is the one thing you wish people knew about Loaves & Fishes?
We enjoy creating the little miracles here with every student that walks through our doors.
You've seen Loaves & Fishes from the guest side of things as well as the staff side, what stands out to you about the campus and the work that is done here?
There is no judgement no matter what your situation is. L&F takes you as you are and meets you where you are.
What do you hope to amplify in your time leading Mustard Seed School?
I hope to amplify the need for families to be sheltered or housed. So many unsheltered families but not enough emergency shelters.
Are there any stories that you want to share?
Last week, I took our outreach JV out to show her what outreach consists of and we ran into a previous student who is still camping in the same dirt field. The smile on his face when I drove up to him was so warming and just melted my heart. We made such a huge impact on him that he asked if we could help enroll him into public school, which we did the next day. It's the little things that hold a special place in Mustard Seed
Is there anything you want to add about yourself or about how you feel in your new role?
I am excited to start the new school year off with such an amazing staff. I am really looking forward to meeting new students and providing a safe place for them here with us. I am ready to take on any challenges this role brings. Definitely stepping out of my comfort zone.
Mustard Seed School has been serving children experiencing homelessness since 1989. Providing a Montessori style, quality education for children ages 3 -15 in a safe and nurturing environment.
For more information call 916-447-3626.