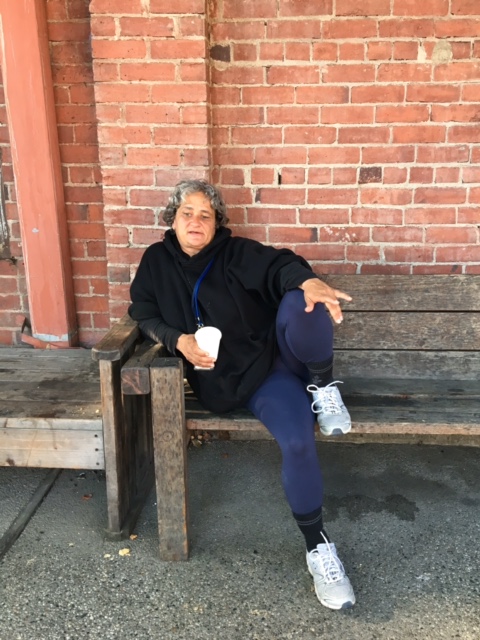 "Well, I like drinking coffee here…"
"Katt we're capturing stories about North C Street, is there a story you would like to share?"
She adjusted her cross-legged position & took a long drag of her cigarette, "No, I mean where do you even begin? Too many stories. Too many years. Too much."
"Well, what about your favorite part about Maryhouse? Would you like to share that?"
"Oh man. Okay. Well, I like drinking coffee here. I drink way too much coffee every morning & I get all shaky & you & Shannon give me granola bars & always make sure I eat breakfast to get rid of my shakes. Every day. Always asking me if I have had breakfast."
She lifted her hands to show me if they were shaking, as she knows I ask her every day how she's feeling. "See, no shakes today. Only four cups so far!"
"Well we just want to make sure you're okay & you get enough to eat."
"I know, I know. You guys really take care of me here here. I really love you guys a lot."
She sat for a moment, looked up, smiled from ear to ear, "And I know you love me too because you always give me coffee & feed me breakfast."
We sat for a moment as she sipped her coffee.
"And, any time I say I love you, you always say it back. Because that's what you do when you love someone."
She's right. She is so loved.